Join us in beautiful Port Townsend, Washington.
Courses
Explore our robust catalog of classes and workshops, offered online and in person.
for adults
for youth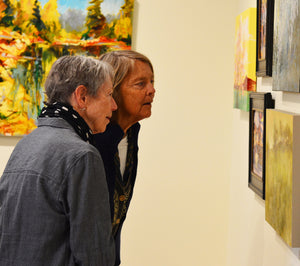 Exhibits
Visit Jeanette Best Gallery for inspirational works of art and one-of-a-kind treasures.
Currently Showing
News & Current Events
Small Expressions
At Jeanette Best Gallery
Our annual juried show of small works
November 4 - December 31, 2023
A lavish exhibition of 100+ works from local artists, from jewelry to fiber art to plein air paintings
Above: Steller's Jays Out to Play by Virginia Ashby
JEANETTE BEST GALLERY
Featured in December
Port Townsend artist Holly Varah is adding her cyanotype wearable art and cotton papers to the Jeanette Best Gallery exhibitions, starting on Art Walk night, December 2. Her one-of-a-kind creations will stay through the month.
Special event
JEANETTE BEST GALLERY 
Artist Showcase 2023
February 2 - December 31, 2023
Showcase Gallery 2023 is a juried and curated collection of work by local artists, exhibited in a traditional gallery format. Each year, the rotating exhibitions feature emerging artists as well as returning makers, all selected by a panel of jurors who view anonymous submissions.
SHOWCASE GALLERY 2023
Grow with us
We are a community of artists
At Northwind Art, we come together as artists to learn new techniques, engage with others, and grow our practices. We make valuable connections, discover inspiration, find support, and advance our artistic ambitions and careers. Here, artists of all ages and skill levels are welcome.
Learn more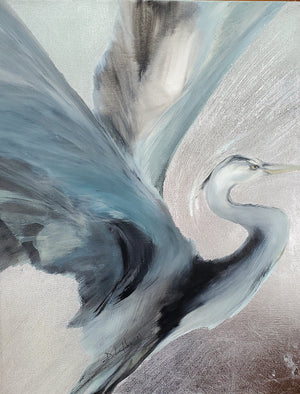 Cultivate creativity. Grow artists. Inspire community well-being through art.
Find us in our locations across the Port Townsend Creative District
Jeanette Best Gallery
701 Water Street
Downtown Port Townsend
On the main tourist thoroughfare, this gallery memorializes a well-loved local artist and features two large, light-filled exhibit spaces.
Northwind Art School
Buildings 306 and 324
in the Creative Corridor
Fort Worden State Park
Experiential learning in a retreat setting for artists of all levels, with classes and workshops in painting, mixed media, quilting and more, along with seasonal youth camps.
Ways to get involved
Deepen your connection and enjoy member perks by joining the Northwind Art family.
Become a member
Donations make our organization's work possible.
Help us continue to transform lives.
Donate Now
Support the arts and art education in our community with your time, talent, and enthusiasm.
Sign up

We exist on the ancestral homelands of the S'Klallam, Suquamish, Makah, Chimakum, and Twana/Skokomish nations, as well as other nations who met, traded, and made art here. Native peoples have cared for these lands from time immemorial and continue to do so today. We express our deepest respect and gratitude.