Grover Gallery
Psychedelic Summer
June 2 - July 30, 2023
Grover Gallery
236 Taylor Street, Port Townsend, Washington

GALLERY HOURS: Thursday-Monday, 12-5 PM
There are a few definitions of "psychedelic" out there. One of them describes the new show at Grover Gallery perfectly.
Psychedelic, according to this definition, is "a creative exuberance of the mind, liberated from its ordinary limits."
Virginia Ashby and Herman James, two Port Townsend artists, paint exuberantly – and it shows on their canvases, in images ranging from deep-green pools to hot-pink poodles. Touching brush to canvas, these two don't so much apply color as dive into it.
Ashby and James were invited to have this two-person show by Port Townsend painter Max Grover; he and his late wife Sherry Grover are the namesakes of the gallery.
One could say that each painting in "Psychedelic Summer" is a trip, a flight of fancy. In these vivid scenes, people dip below the surface of the ocean to commune with other creatures. A fox dresses in a jacket, tie and boutonniere. Cats, rabbits, flowers, dogs, octopuses, coral, amphibians and humor coexist.
"My work is surreal, that's for sure," said James.
"I love painting all kinds of animals, nature and still lifes – with a story, something to make you think," said Ashby, adding she too explores surrealism.
James, like Grover, is from Portland, Ore.; James became known there as an artist during the 1980s and '90s, and then moved to Boston, where he continued to develop his art career.
Ashby grew up in Southern California, where she was immersed in Mexican culture. After her move to the Pacific Northwest, she worked at The Gatheringplace, a nonprofit center providing creative enrichment programs for people with disabilities in Port Townsend. She had little time for her own art.
Then, in February 2022, after Ashby retired, she took an art class with Grover. More classes followed, with Jesse Joshua Watson and Julie Read – teaching artists who helped her come into her own.
James and Ashby both moved to this community to start new chapters in their lives. Lush gardens grow outside their studios. Both are prolific, as if they have inside them a well of bright hues that must be released.
Yet the two artists had never met before Grover invited them to share the gallery. Now that "Psychedelic Summer" is here, their combined exuberance transforms the space into a vibrant daydream.
"I find a really peaceful sort of happiness in doing this," James says of his art.  
Ashby wants to spread that feeling around. Gathering her work for the show, she expressed one desire: that it gives people joy.
Pictured: "The Duck Takes Over" by Herman James; "Summer Daze" by Virginia Ashby; "Hey There, Cutie" by Herman James; "Romaine Calm and Lettuce Carrot On" and "Phineas Phox" by Virginia Ashby; "The Pool" by Herman James.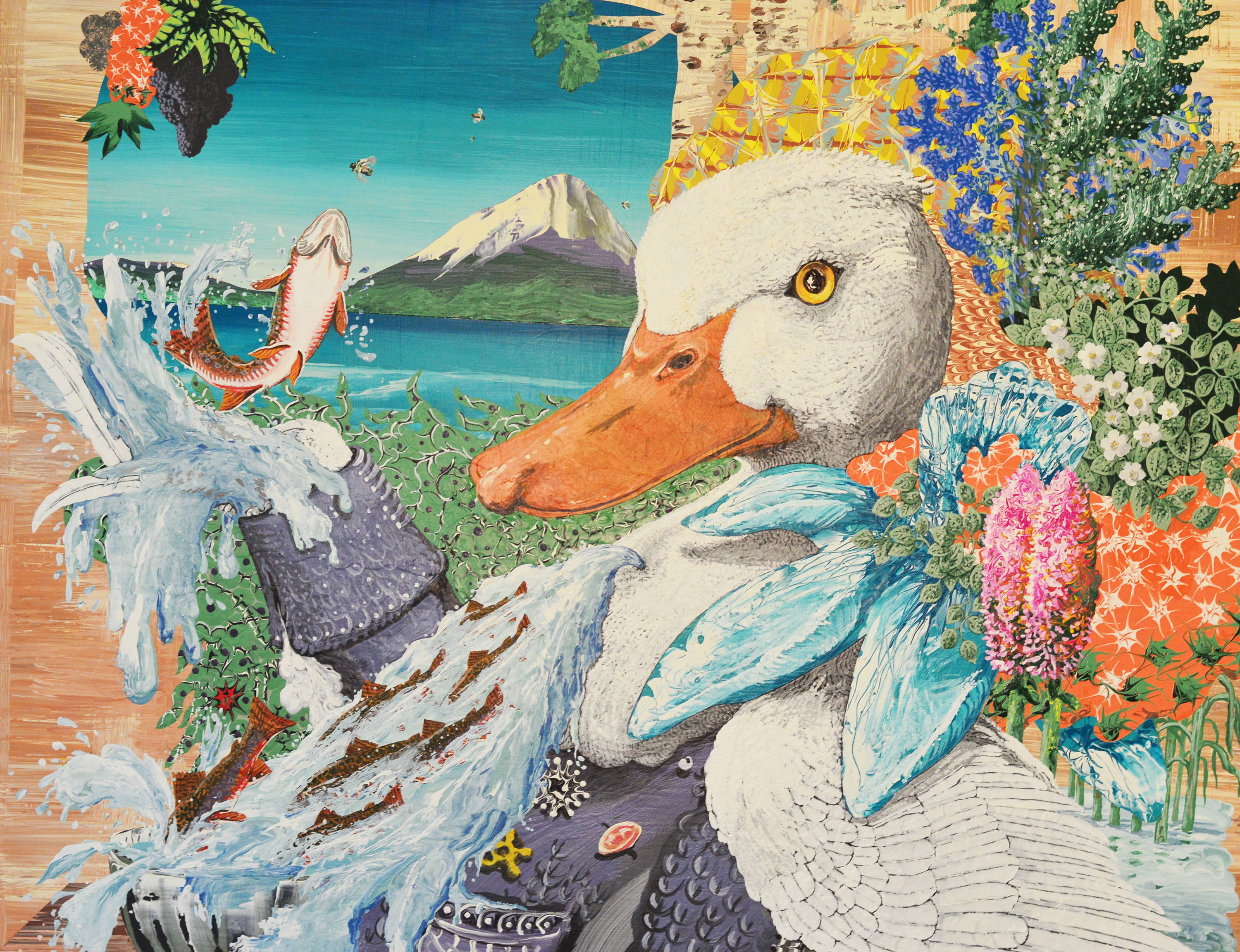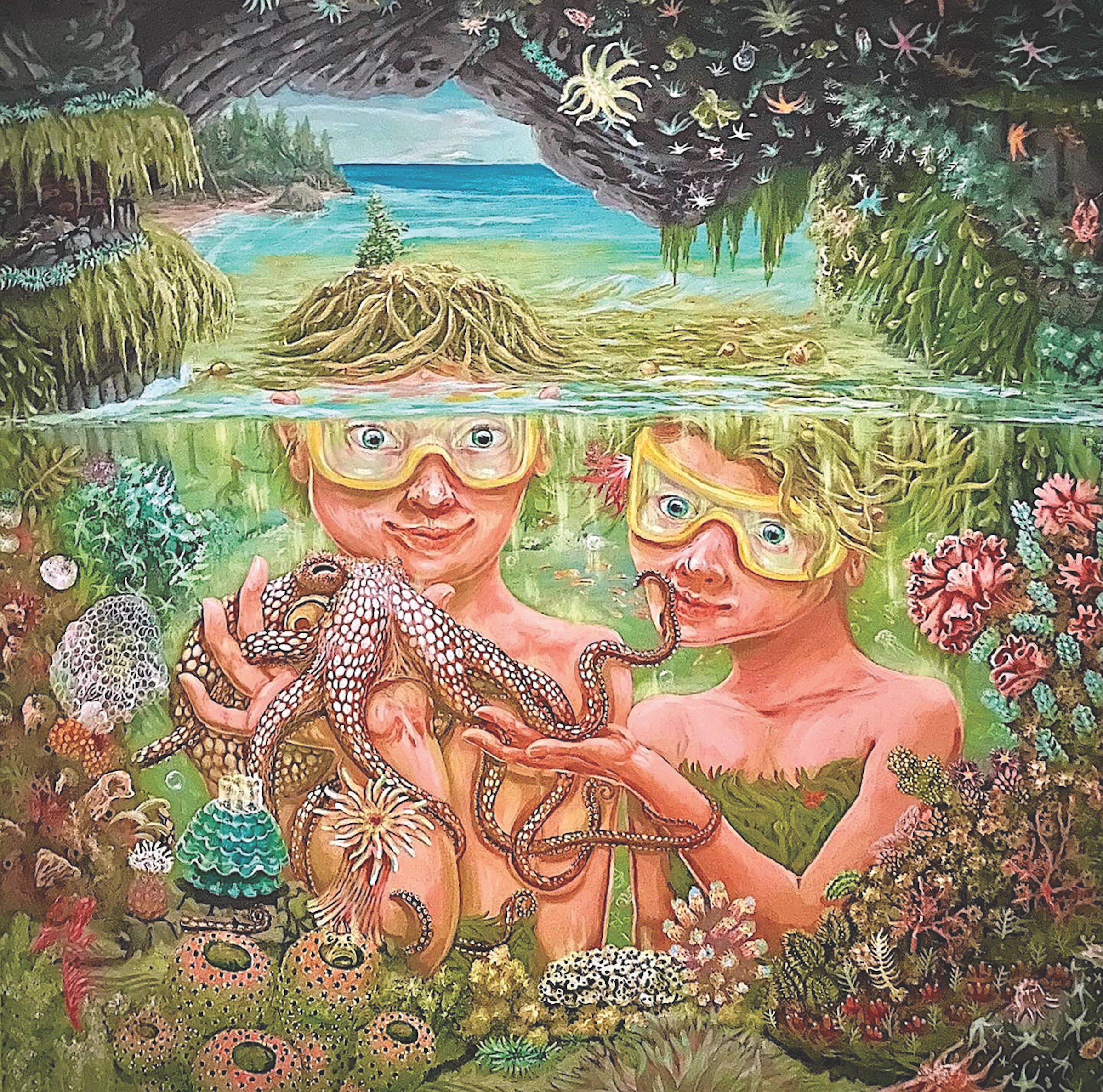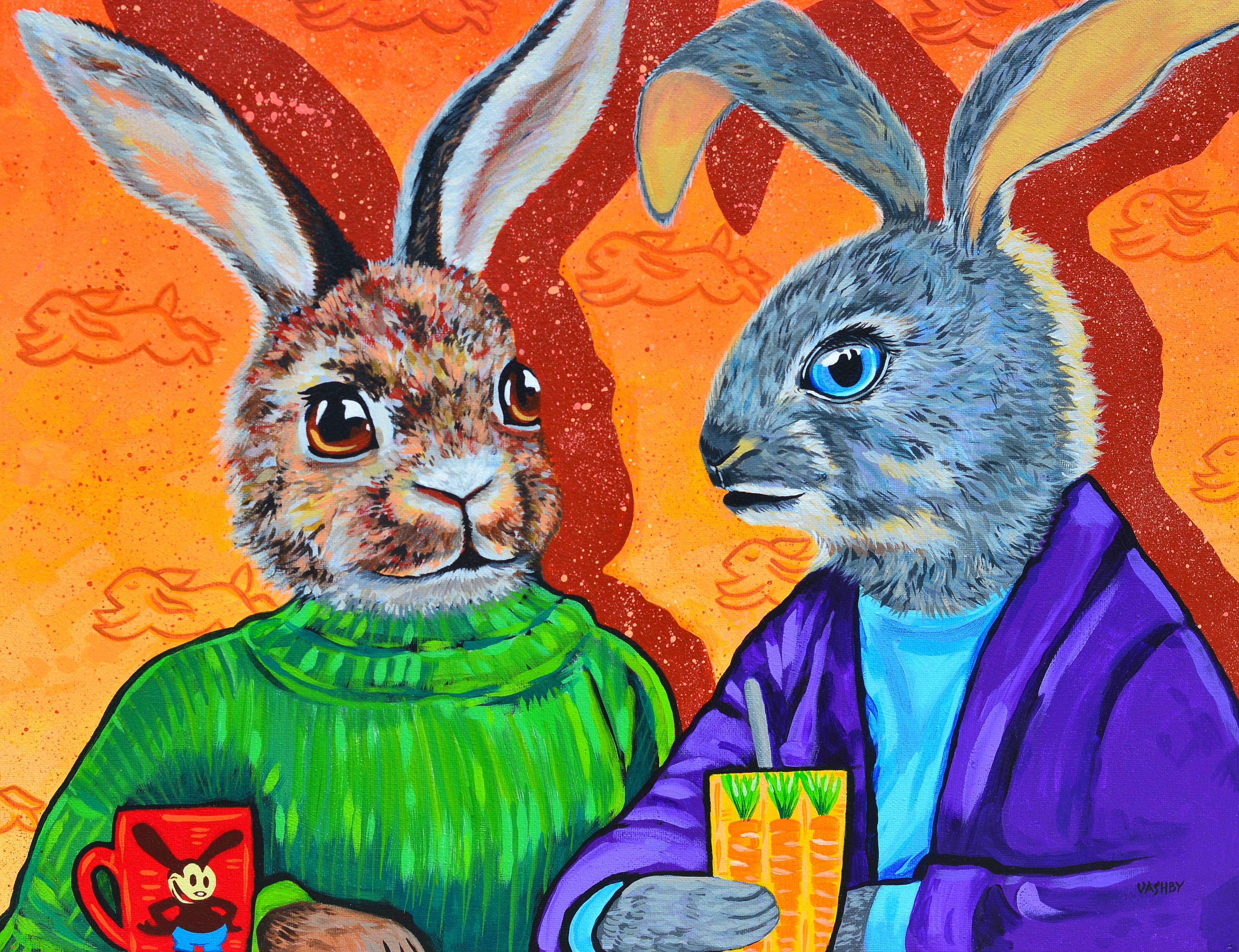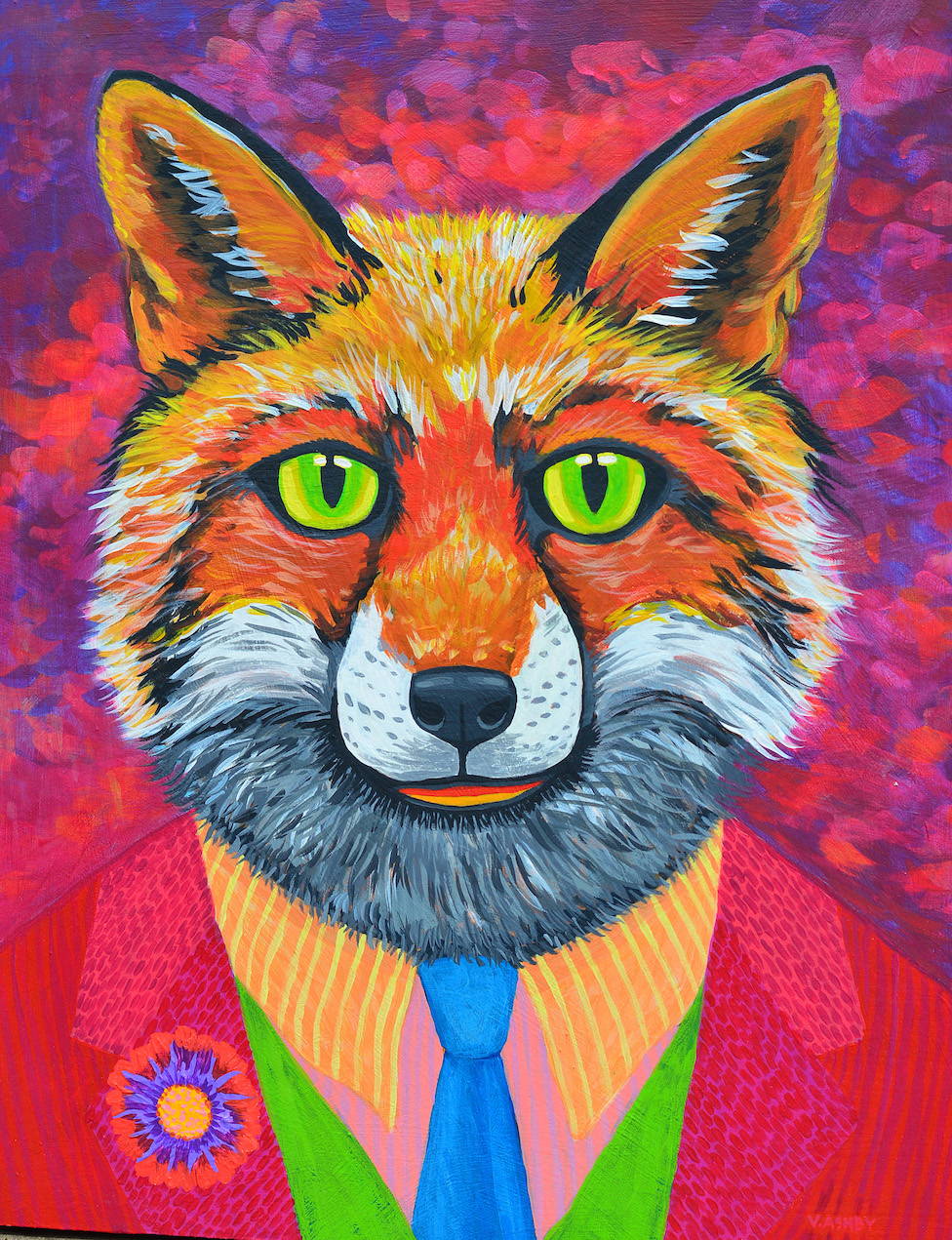 ---